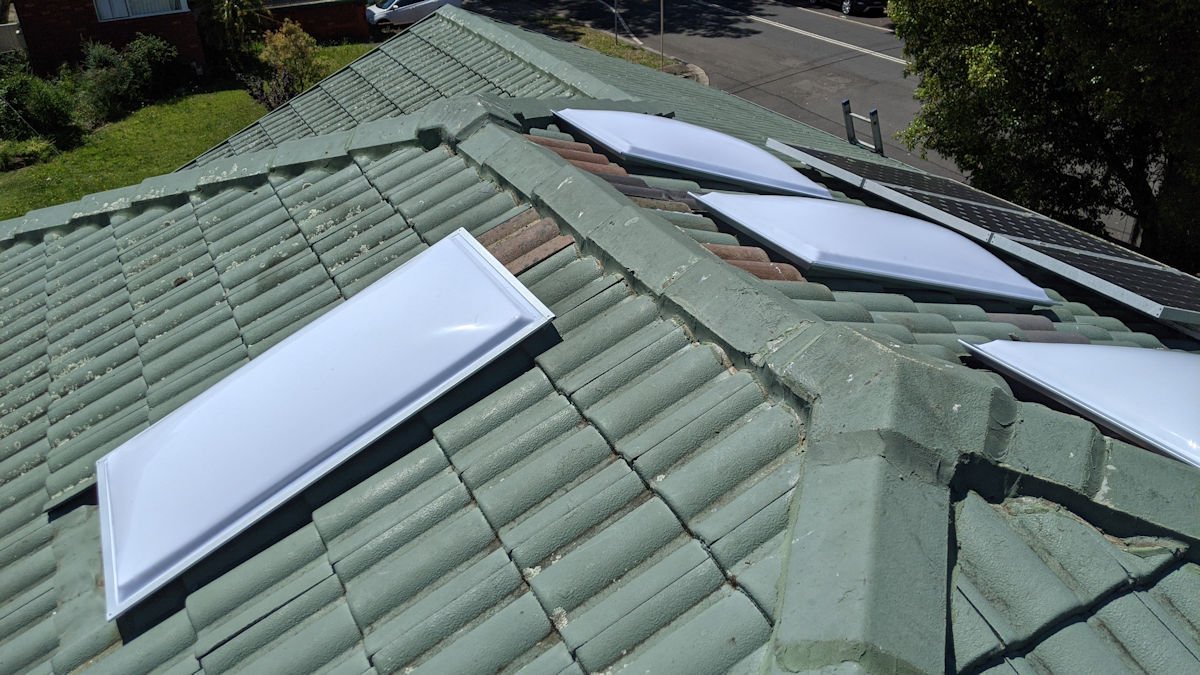 Will Skylights Make My Sydney Roof Leak?
By Roofing Supermarket, In Sydney Roof Leak, 0 Comments
Skylights and roof windows add benefits immediately to commercial, domestic, hospitality and industrial buildings in Sydney. However, a lot of property owners are nervous about roof leak implications. That is a very good point, thus we are answering that concern in today's article.
Do All Skylights Leak?
Like all products in life, there are quality products and there are wanna-be products or copies that look similar but are devoid of the intense research and technology that market-leading products have. Case in point: skylights.
Velux skylights are the leading skylights in the world, not just in Australia. Their design and manufacturing process is globally renowned as being watertight and have been tested under extreme conditions. But, as we all know, that is only 50% of the equation. Skylights need to be installed on water-sensitive roofs.
If you are buying a Velux skylight, then you should not be skimping on the installation and labour materials. If they are not installed correctly, their integrated seals will work perfectly, but their interface with the roofing structure won't be properly sealed.
Installing should not only be done by someone who has building knowledge but by someone who has vast waterproofing experience. Prevention is vital in the case of skylights.
How To Install A Skylight Correctly
Installing a skylight should not be done during the rainy season as the first steps require the team to work at height with a bulky item that is sensitive to knocks and rain makes things slippery. In addition, piercing a large hole in your roof during the rainy season is not a great idea.
Experience is paramount.
There are a few ways to achieve a waterproofed skylight installation, and the type of roof is the first element to inform the waterproofing methodology.
A pitched roof installation works well with sealed flashings, layered over the roof tiles, on domestic and hospitality buildings.
Commercial buildings tend to have flat or minimal pitches, so flashing is not the best method. Depending on the installer, EPDM rubber and waterproof membranes with sealing liquid are often used. GRP, however, is more popular than membranes and bitumen due to its greater durability. GRP is glass-reinforced plastic made from polyester resin that has reinforcing short-strand glass fibre mats. This cures to a powerful, waterproof lamination.
It is recommended to use load-bearing upstands, tailormade for each skylight, as these enhance the waterproofing mechanically on very low pitches or flat roofs.
Skylights In Sydney Conclusion
Low-quality skylights or corner-cutting installers will most likely cause a leak in your roof. A Velux skylight with certified, professional installers who are insured will give you peace of mind.
Sold on skylights? Roofing Supermarket supplies Velux skylights for Sydney homes. Shop for yours today!