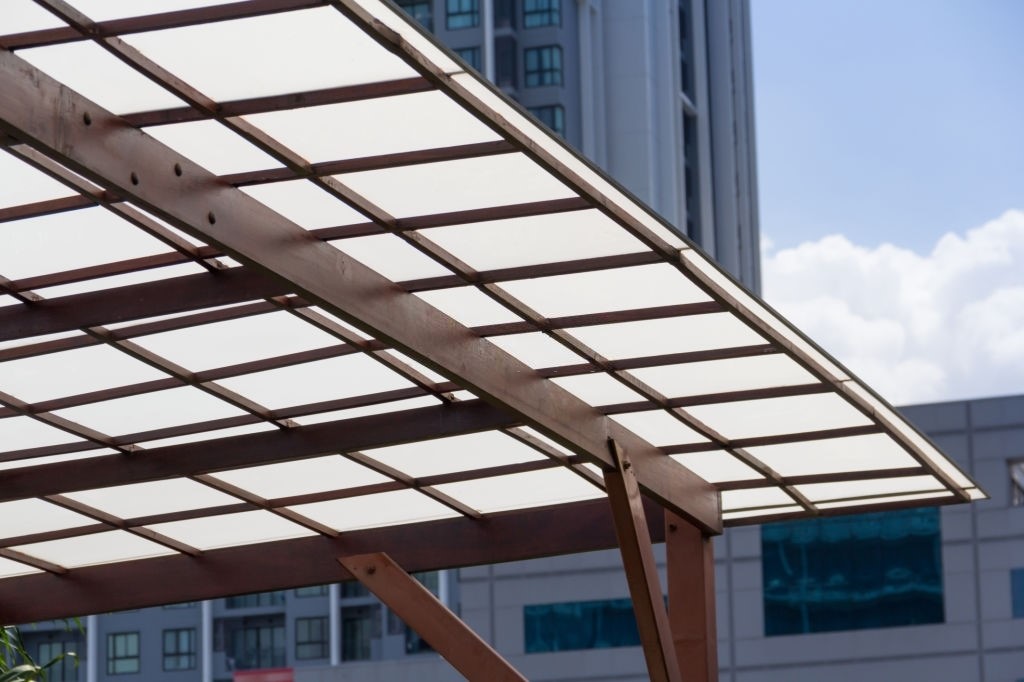 Top FAQs On Polycarbonate Roofing Answered
By Roofing Supermarket, In Polycarbonate Roofing, 0 Comments
Polycarbonate roofing continues to grow in popularity in Australia as clients switch to more contemporary architectural styling and eco-needs become more pressing. Twinwall polycarbonate sheets are particularly increasing in popularity as their thermal and environmental benefits are huge.
Today we answer the top FAQs that we have received.
Why Is Polycarbonate So Popular?
Polycarbonate has many benefits, but we will list the main ones here:
Lightweight – less labour and logistics
Easy to install and can replace the use of glass
Greater durability & 2500% more impact-resistant than glass, so it's great for windows, roofs, walls and more
More scratch-resistant than glass
If the opaque or clear product is used, it distributes light without overheating the interior
Automatic UV filtering
Fire-resistant
Simple to maintain
Its flexibility makes it suitable for diverse designs and purposes
How To Order The Right Type And Quantity?
Your first step is calculating the total width and length of your roof, walls or windows. Next, work out how many sheets of twinwall polycarbonate or multi-wall polycarbonate you will need to cover that.
There are different configurations and thicknesses available, so your weather conditions, environment and purpose will inform your choice. 
Standard polycarbonate sheets start at 0.8mm thickness, twinwall polycarbonate is 10mm thick and multi-wall sheets are 16 mm thick. You can also use 25mm or 35 mm thickness if you have particularly hot or cold weather. If you are using them for light ingress, then remember that multi-wall sheets only let in 60% of natural light. Twinwalls let in approximately 80% of natural light and single wall sheets let in 100% of natural light.
Is Polycarbonate Safe To Use As Walls?
Polycarbonate is an excellent option for both interior and exterior walls! The multi-wall product is very energy-efficient due to its excellent insulation properties and it is aesthetically attractive. The products are robust enough for domestic, commercial, hospitality or industrial projects.
The colour and opaque options of polycarbonate add to its versatility as well for homes, extensions, lean-tos, garages, carports, apartment buildings, office blocks, hotels, factories and any other structure you can dream up. In fact, polycarbonate is used by NASA for the making of astronaut helmets.
Form meets function beautifully with polycarbonate. Today's architects love using the product to enhance their designs and to add striking visual appeal to structures.
What Is The Lifespan Of Twinwall Polycarbonate?
Twinwall sheets can last a decade before needing quick and easy replacement. It is the simplest of products to take off and just as easy to add a new sheet. And voila, a brand new home! It only needs one person to handle and install the product; no specialised equipment is needed, so even a handyman can do it. Say goodbye to expensive crack-filling projects and even more expensive full-building painting projects every ten years.
Property maintenance has never been easier!
Ask our team for advice, or choose your ideal twinwall polycarbonate product today.