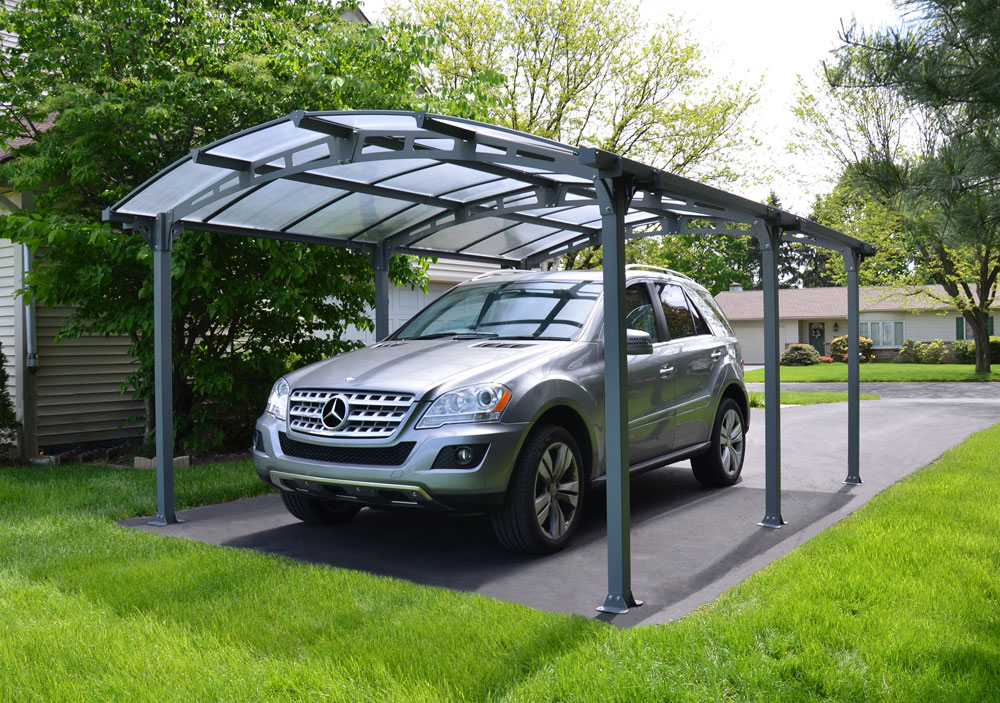 Carports With Polycarbonate Roofing For $500,000?
By Roofing Supermarket, In Polycarbonate Roofing, 0 Comments
This might sound like an inflammatory title for an article, but on the contrary, it is based on fact. With property prices soaring and available space declining, research by RMIT University and Centre for Urban Research fellow, Elizabeth Taylor, reports people with access to off-street parking lot spaces are not using them and neither are home garages being used. Almost counterintuitively, property analysts report soaring prices for carports with polycarbonate roofing and other materials.
So let's delve into the above strange data.
Garages Versus Carports
Starting at garages, almost 50% of homeowners with garages are not parking in them specifically because they are such valuable real estate. The garages are being used for storage or other functions, and parking is being allocated to carports.
The demand for carports has started a micro-economy for the structures with inner-city properties fetching an average of $300,000 extra for simple structures with polycarbonate roofing.
Underutilised Car Parks
The abovementioned research clarifies a separate reason for parking lots not being utilised efficiently. Free residential street-parking permits are encouraging drivers to park on the street, which is proving to be a popular option. This, unfortunately, is clogging up the street parking spaces for vehicles that need to travel in and out of the city during the day. Instead of the municipality trying to create more street parking, they should be encouraging more off-street parking by property owners.
The Price Of Car Ports With Polycarbonate Roofing
With garages being repurposed, the demand for driveway or carport parking is pushing prices up to $300,000 in Sydney and Melbourne suburbs. Prices of $200,000 are being achieved in Paddington and in addition to parking space, there must also be garage space for that extra room.
If there is no parking, in addition to garage parking, the higher-end domestic property buyer will not discuss a property.
One such buyer submitted an almost $500,000 offer for a carport to park his cars, but even that didn't take him across the finish line. A developer outbid him as the plot was going to be used for establishing new townhouses.
Conclusion
For a fast, affordable value injection into your property's arm, it looks like a carport is the way to go. Transform your garage into a more value-adding space and maximise your carport usage.
Choose your ideal polycarbonate roofing for your carport today from Roofing Supermarket!