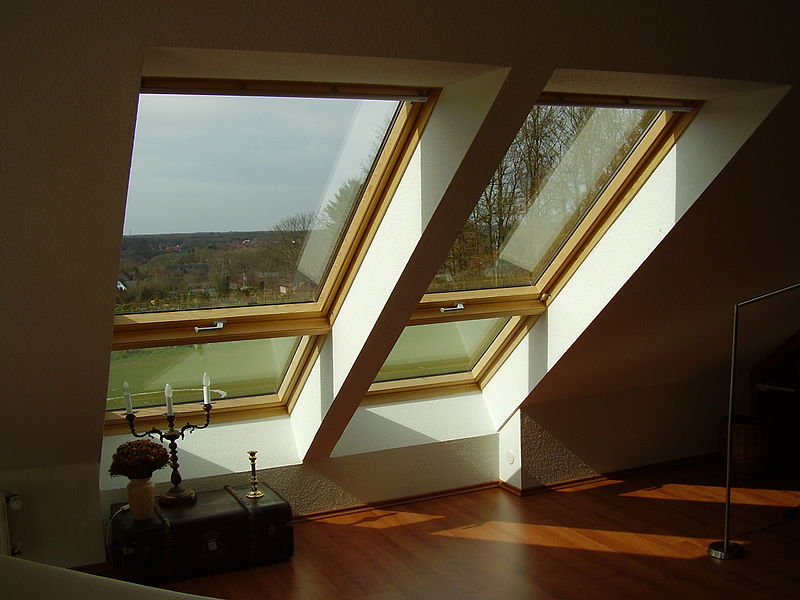 Which Skylight Should You Choose?
By Roofing Supermarket, In Skylight, 0 Comments
When you are choosing high-end architectural fittings for your home, like Velux skylights, it can be a bit overwhelming. No problem, we're here to help! Today we talk all-things skylight to help you make a decision that brings you joy for years to come.
Skylight Options
Starting at the beginning, let's make sure that you have the full list of available skylight types:
Fixed skylights
Roof windows
Manual venting skylights
Electric venting skylights
In addition to the skylights and windows, specialist blinds can be installed so that you can limit the amount of light when you want. Now that's versatile!
Velux Fixed Skylights
This is the simplest skylight type available on the market. In industry terms, "fixed" means that the component does not have hinges and cannot be opened. You get all the gorgeous natural light with watertight seals 24/7/365.
This product suits an area that needs light but doesn't need venting or where there is a risk of winds cropping up unexpectedly. A double volume entrance is a great location for a skylight.
Velux Roof Windows
These were originally designed for locations that need an emergency escape or rescue ingress access, e.g. attics, above-garage rooms or any room with a wall that forms part of the roof.  They are regular windows, but they have sashes that can pivot so the exterior glass surfaces can be cleaned while standing in the interior.
Velux Manual Venting Skylights
Venting is a fancy way of saying "it can open". Your venting skylight will give additional access to fresh air when needed. It creates an excellent balance between warm sunlight and natural cooling, which is great for your energy bill and the environment. The airflow will also remove moisture and reduce the risk of mould.
They are opened either by hand if they are within reach or with a rod and hook. They should not be left open if there is potential rain.
Velux Electric Venting Skylight
Velux has hardwired and solar-powered skylights ‒ just think, no wires and no dusty chasing! It's another tick for your energy-saving drive.
They offer the same benefits as manual venting skylights plus they can close themselves if it starts raining ‒ now that is a great benefit to have built-in. They can be remotely opened for a cooling through draught and you can let them close themselves if bad weather arrives. Such convenience!
What's Next?
Order your perfect, high-end Velux skylights from Roofing Supermarket and ask us for recommended installers. Let the sunshine into your home now!