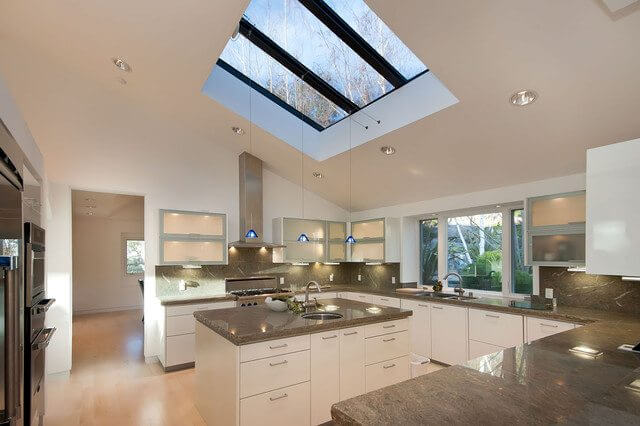 What To Consider When Getting Skylights For Your Home
By Roofing Supermarket, In Skylights, 0 Comments
There's something extraordinary about having natural lighting stream into a room. One of the best ways to get all the light Mother Nature so willingly provides is through skylights. With so many skylights for sale in Sydney, doing your homework on the different types before installation is essential!
Let's have a look at some of the things you need to consider before buying Skyspan skylights for sale in Sydney, for example.
Domed Vs. Flat
The view of your skylight is crucial, so choosing between a domed or flat skylight needs to be carefully thought out. Many homeowners lean more towards domed skylights as they keep leaves and other outdoor debris off. But before you jump at getting domed skylights, remember that you'll be limited to plastic material.
Placement
Next, you want to pay close attention to where your skylights will be installed. Why is this important? Taking into account where in Sydney you're based, the placement of your Skyspan's skylights are established will affect the amount of solar heat entering your home. In most cases, placing skylights in a north-facing roof direct will bring in consistent natural light throughout the year.
Energy Efficiency
Energy efficiency will always be important, so knowing how to be energy efficient is essential. For you to keep your home free from cooking you up, make sure you look at the different energy-efficient skylights available. Several Skyspan skylights suppliers in Sydney have the right knowledge to help you pick out the ideal one. Consider tinted glass skylights if you want to reduce the amount of heat coming in or consider each skylight's slope and position for more efficiency.
Fixed Vs. Vented
Ventilated skyspan skylights are generally on the more expensive side of the fence, so if you're looking on cutting costs, fixed skylights are the way to go. However, if ventilation is a priority, speak to Sydney's professional roofing company about vented skylights as air circulation alternatives for your home. Remember, however, that vented skylights are more susceptible to leaks, so consider that.
There's a lot more to take into consideration: do you want plastic or glass skylights, what about the risk of falling, or seasonal installations? All these along with initial costs for installations matter.
Make sure you speak to our team at Roofing Supermarket about Skyspan skylights and other alternative solutions we have for sale in Sydney. Call us!