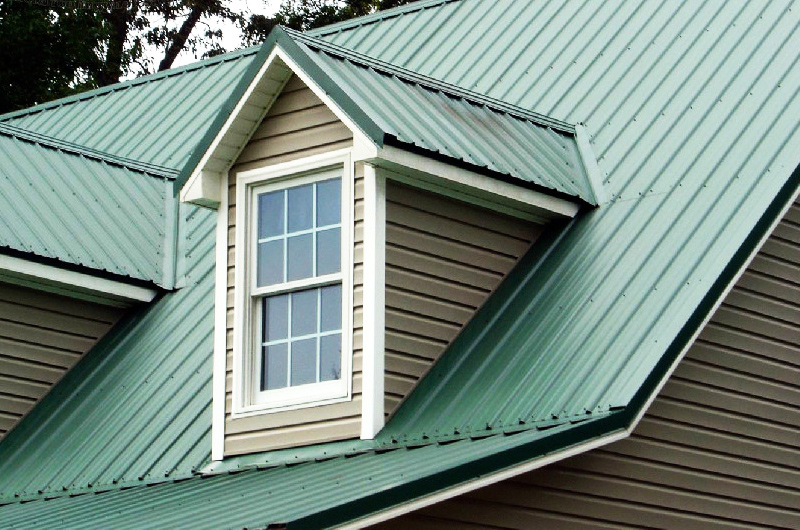 Need a Contemporary, Minimalist and Top Quality Roofing – Why Choose Colorbond?
By Roofing Supermarket, In Colorbond roofing, 0 Comments
Sometimes, when planning your new roof, you reach a stage where your eyes glaze over, and you are not sure what to choose. Perhaps our favourite choice will help tip the scales.
One of the best performers in the market is Colorbond Roofing. It has super strength despite being lightweight, which means a less expensive supporting structure. Did we mention it's also good looking? It has colour and tonal versatility which will please your designer or architect.
Colorbond Roofing Strutting Its Stuff
Its strength will withstand strong winds, corrosion, chipping, peeling and cracking. If that's not enough, it is also non-combustible.
The colour you choose from its versatile colour palette is bonded to the metal, so no painting is needed, now or in the future. The bonding method used is a heating and baking process. This makes it tough and unlikely to crack or leak.
This superhero of roofing also comes in a range of profiles, so it is compatible with many house styles. The roofing ridges are specifically designed to disperse rain quickly, reducing pooling and leak risks.
Another BIG plus with this roofing is that, due to its lightweight, it has very good spanning ability, i.e. fewer columns in your interior! Your interior designer and architect are beaming now. You can enjoy open floor space, unhindered vistas and no funny, quirky columns to "make a feature" of.
When Super Product Becomes Super Hero
If Colorbond was a person, it would be bordering on boasting now as it notches up a few more advantages. It is highly thermally efficient, rain, wind or shine. The light colours perform the best. It is environmentally friendly as metal roofing is 100% recyclable. And as Colorbond is lightweight, it does not need fuel-heavy transport. Due to the nature of the product, it also results in greatly reduced wastage on building sites. This product can wear its underpants on the outside like Superman we think.
For an environmentally friendly, style accommodating, good long term financial option you will find Colorbond is a superb choice.
The Techie Stuff
Colorbond is aluminium/zinc/magnesium alloy coated steel, complying with AS 1397:2011 G550, AM125 (550 MPa minimum yield stress, 125 g/m² minimum coating mass), AS/NZS 2728:2013, AS 1397:2011.
Order your Colorbond today  from roofing and building an experienced team in our Alexandria store or our online store. We supply roofing materials to Greater Sydney and NSW.
No job is too big or too small. We also supply your custom flashing requirements. Feel free to call (02) 9317 4190 or email [email protected] for any advice for your contract or DIY project.