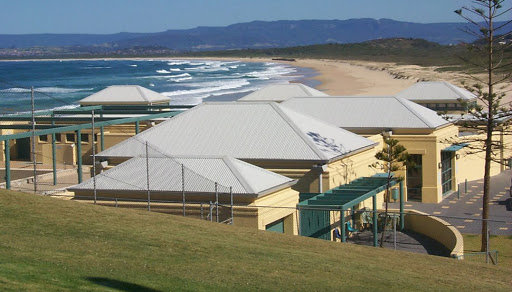 How To Deal With Steel Roofing Near The Sea
By Roofing Supermarket, In Roofing, 0 Comments
Living near the coast is a breath of fresh air, literally! Waking up to the splendour of the sea can bring clarity and a sense of relaxation. However, can your home withstand the harsh conditions of coastal weather? Steel roofing is a classic and durable option for homeowners living near the sea; however, you need to be careful with this material. You need to take into account that the sea spray contains salt and electrolytes that can lead to metal corrosion. On top of that, there's the awful coastal wind to consider.
Our experts have put together these tips on how steel roofing can stand the test of time near the sea:
Pay Attention To Galvanised Steel
Galvanising is when steel is dipped in hot zinc to coat the metal so that it's resistant to corrosion. However, harsh coastal conditions can prove to be troublesome for galvanised steel even though this roofing material is durable and resistant.
Find Specialised Steel Roofing For The Coast
Technology and design need to be given praise when it comes to this point. Today, much roofing steel is able to resist corrosion. Material like Zincalume mixes aluminium and silicon for a protective coating along with zinc. This steel roofing has an additional layer to protect the effects of zinc. Endura and Maxx are two other options to look at. They offer similar protection; however, the one most suitable for your home will differ, and so make sure you speak to your roofer before installing one.
Waterproof Membrane Is A Must!
In many cases, metal or steel alone will not be enough to resist the elements. Opting for waterproof membrane coating for your roof to seal it from sea spray is a viable option. A waterproof membrane is usually based on fibreglass or bitumen, which uses industrial-standard products based on the individual material for roofing and coatings.
Consider The Wind
When adding steel roofing, it's not all about the sea, and you also need to pay attention to the harsh coastal wind. Did you know that wind is one of the most common causes of property damage? Speak to a professional roofer about single seam roofing, an alternative that's proven to be an ideal wind-resistant metal to install.
Roofing Supermarket is home to some of the best steel roofing services you'll ever come across. We understand how to ensure that your steel roofing can withstand different weather conditions and more. Speak to our roofer about your steel roofing needs today.