Description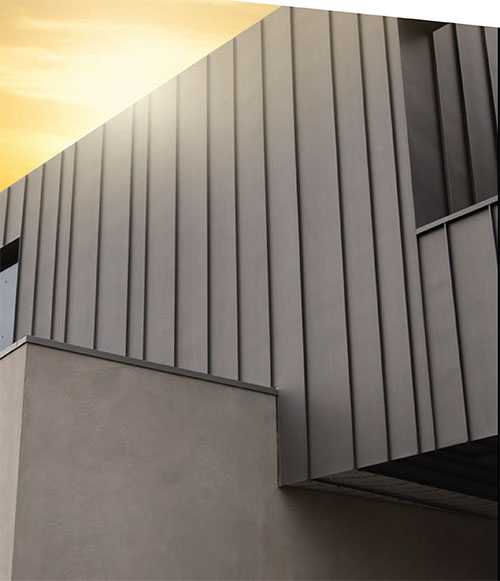 The sky is truly the limit with Roofing Supermarket Standing Seam (25mm). Featuring broad, flat pans and slender, well-defined ribs, this cleanly elegant cladding complements virtually any architectural cladding design. Combine those good looks with a curving capacity not readily achieved in all cladding, and you have the ultimate profile for style and versatility.
These panels can be made with Colorbond, Zincalume, VM Zinc, Copper, Aluminium, Corten, Galvanised steel and any other light gauge steel that you may have in mind for your project.
If you would like more information about this product, please contact us.